Greg Dela - I Won't Let U Down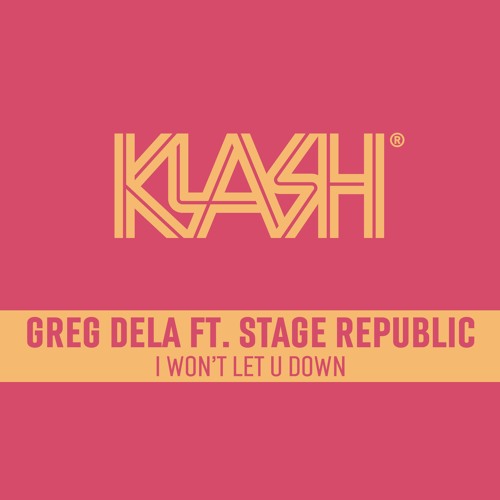 biography
From a very young age he was passionated and fascinated by music and that he reflects in his own productions.
His enthusiasm and energy in every set, isn't something you see very often. At the age of 11 he got introduced into producing and deejaying and later on he discovered that he is really talented in this.
This young guy has a big support list and can put quite some references under his name.
Greg Dela is on the road to become a well-known artist all over the world.
Artist Profile
events
Maes Music Summer Pop-Up 2
De eerste Maes Music Summer Pop-up was een groot succes en voor de tweede editie hebben we ook weer veel in petto voor jullie:

12.00 - 13.00 u: Gratis Spaghetti van Sebastien Dewaele
12.00 u: Opening Tony's Pub
13.00 - 14.15 u: DJ Greg Dela draait plaatjes
12.00 - sluiting: Desperados aan € 1,50 ipv € 3,50
Go to facebook page
Glow In The Dark: Back To School
"Trust me, you can dance" -Vodka

GLOW IN THE DARK: BACK TO SCHOOL

We zijn terug! Na 7 uitverkochte edities is het tijd om jullie voor te bereiden op onze 8e topper! Nog even nagenieten van die epische zomervakantie met je vrienden? Of toch liever nog eens wat stoom afblazen voor het nieuwe schooljaar begint? Koop dan nu je tickets!

#AREYOUREADYTOGLOW?
Go to facebook page
contact
Your message has been sent, thank you! We will send you a response as soon as possible!

Something went wrong, please try again another time!